Tampere-based Finnish cartoonist and visual artist Tommi Musturi stayed and worked at the Saari Residence in February and March 2009. Musturi's main medium is the comic strip, but his work frequently sprawls in other directions too, such as painting, installation, video art, performance, animation, sound and the demoscene.
Musturi says he has always enjoyed making pictures. "I started drawing with a computer when I was at primary school, using the Commodore 64, a joystick and a very basic Koala Painter programme. I taught myself pixel graphics and produced a huge number of images, fonts and other stuff for the demoscene before going to art school," he explains. The demoscene is an international subculture for computer enthusiasts focused on programming impressive audio-visual computer programmes known as demos. Comics have also been a part of Musturi's life since childhood, but it wasn't until the mid 1990s, when he was studying at the Lybecker Institute, that he really got into them: "There were several comic strip artists at the institute and together we began to work on our own publications. This is how the anthologies Glömp and Pole came about during the most recent great comic strip movement and the years of the birth of Finnish comic strip art in the 1990s."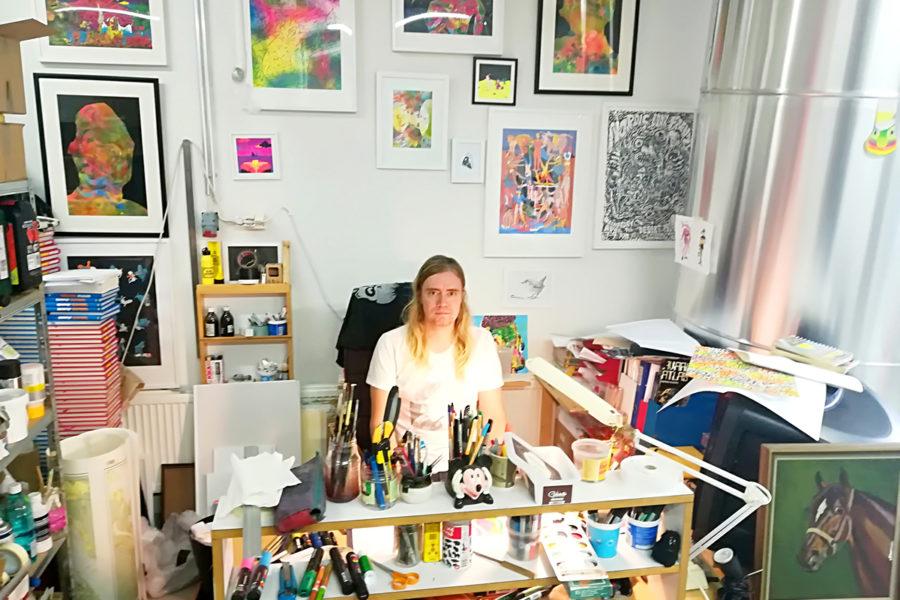 What particularly interests Musturi in comics is the integrity of expression: "I can develop a narrative that's completely original and keep finding new corners of it that no-one has explored before. As a new art form stemming from popular culture, the comic strip occupies a strange kind of wasteland. I find this fascinating," he explains. The comic strip is also an easy form of expression – all you need are a drawing tool and the material to draw on. "Compared to moving pictures, for example, I'm free from any machinery and can more easily experiment with different things," Musturi says. "Of course, working alone brings responsibilities and challenges, which, in retrospect, are often the spice of my everyday work," he continues.
Tommi Musturi's comic strips are usually placed in the context of contemporary comics. His works are characterised by experimentation and a distinct voice. The protagonists of his comic strips are often lonely, world-weary and slightly odd characters. Although his work touches on various themes, a certain kind of existentialism and the meanings behind experiences have been present in his work right from the start. "The ability to experience things is a multi-sensory system that opens up our understanding and is part of our communication. Without this ability, life is rather one-dimensional and controllable," Musturi explains. The concept of freedom and value-based political expression articulated from the individual's point of view are also evident in his works.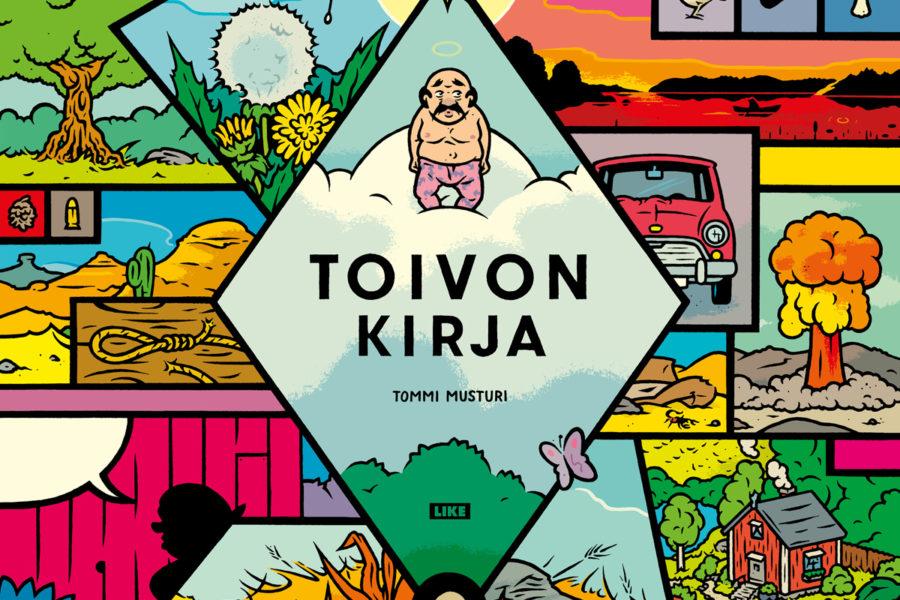 Tommi Musturi was one of the first residents staying at the Saari Residence in 2009. During his residency, he worked on The Book of Hope series. He remembers his arrival at Saari well: "Together with my girlfriend Tiina Lehikoinen, who is now my wife, I travelled from the bustling, slush-filled streets of Helsinki to the Saari Residence one winter morning. I hadn't slept well and I don't think my mood was particularly high. But arriving at the residence was one of the strangest moments that either of us has ever experienced: suddenly the pea soup fog lifted, revealing a sunny field with huge snowflakes floating above it. It was a totally unreal landscape, reminiscent of Narnia." The winter of 2009 was cold, which allowed Musturi to make excursions on the sea ice in between periods of work. "I think I'm probably one of very few artists at the residence who regularly went ice fishing during breaks from work," he says.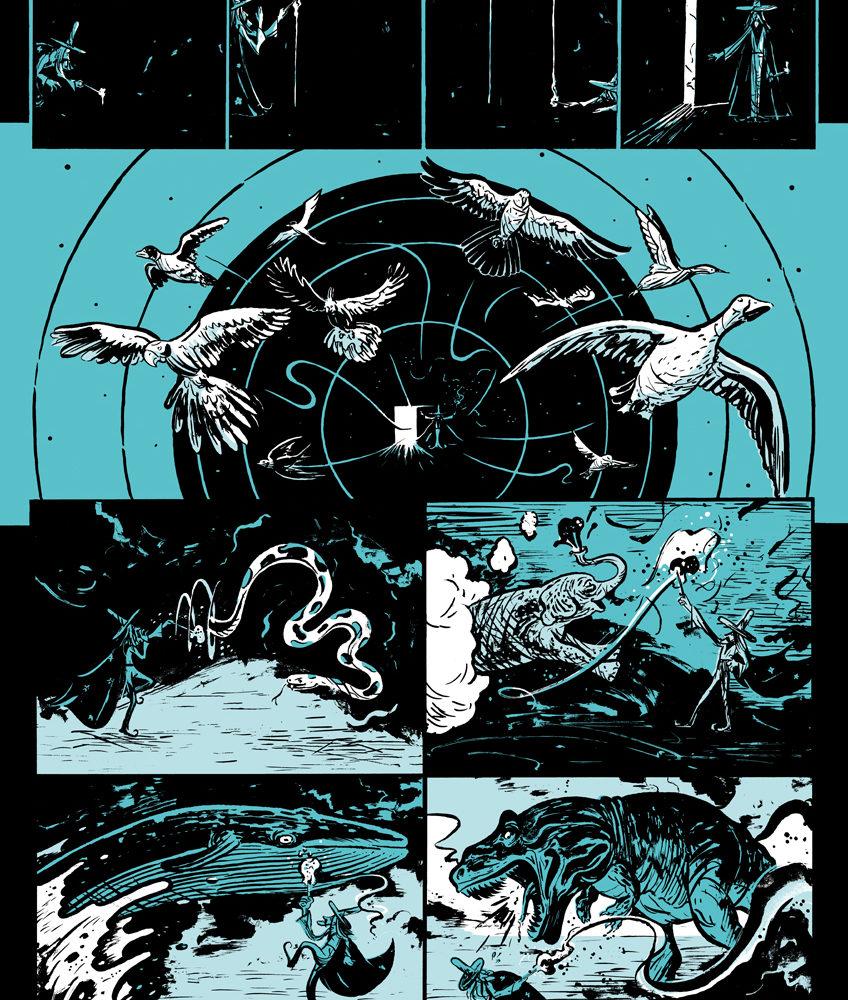 Tommi Musturi's retrospective collection Mielen antologia (Anthology of the Mind) was published in September 2018, containing 37 graphic novels or works covering a period of 20 years. The book was published simultaneously in seven countries and will be released next spring in the United States. At the moment, the artist is enjoying parental leave and says he spends his days pottering around the city of Tampere with his five month old daughter. At the same time, he is working on several projects. One of them is a large project he started five years ago called FUTURE, a series of science fiction comic strips on the potential futures of humankind. It will be published first as ten comic books and later as a graphic novel. Its fragmented stories are set in different times and have all been implemented using different drawing and narrative styles. As regards his other artworks, Musturi is currently putting together an exhibition containing works of graphic art and an installation for the autumn of 2019 at MUU Galleria in Helsinki. In addition, on the 12th of October 2018, the Finnish Museum of Games in Tampere opened the exhibition Disk Covers, curated by Musturi and Ari Seppä and, true to its name, focusing on the disk covers of the demoscene.  Musturi says his intense working pace keeps his mind in tune: "It's a kind of magic to create something new from scratch. I try to hold on to that idea, because I find it inspiring."